Simon Selig came to Oregon from Prussia sometime in the 1860s where he managed a general mercantile store. He married Helene Solomon in 1868 and this union produced seven children.  He later moved to Myrtle Creek to take over management of the Marks-Wollenberg store and in 1885 became postmaster of Myrtle Creek.  Simon passed away in 1893 and is buried in the local I.O.O.F. cemetery. Simon's son, Nathan, became town mayor in 1905. There is an interesting article in the Pioneer History describing Nathan's wedding day to Reatha McCarty (her father was a local doctor) in the his home (where also his mother, Helene lived) in 1906. Nathan owned a merchandise store in Myrtle Creek which was later sold to Henry Adams in about 1910. That building was destroyed by fire and rebuilt using concrete in 1915 one lot down. The building still stands as the Rice Bros. & Adams building.  Nathan also had a store in Canyonville (see below).
Simon didn't lived long enough to see the completion of the home known for his name (ca. 1905) but history shows that many people had many memories in it: Cordelia Rice (1920's), Ireland family (1939-1955) and Agee family (1972-2003) as well as the El Ebiary family that lived upstairs (1981-1994) and have put together a beautiful display hanging in our upstairs B & B of their years there.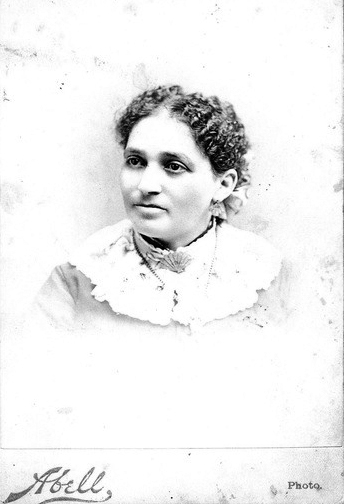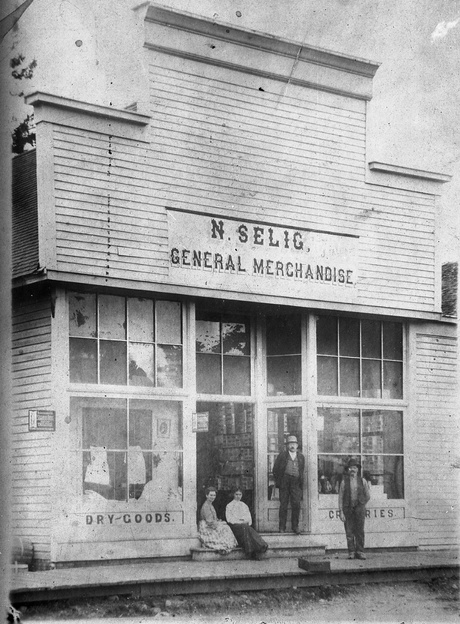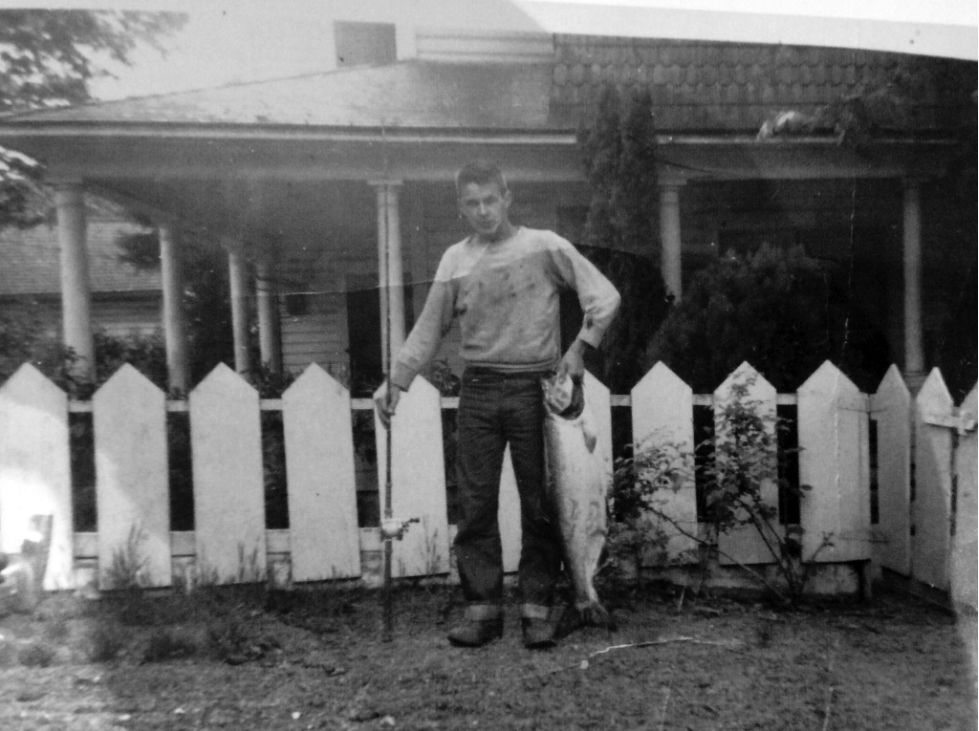 Tommy Ireland in front of his parents place. They owned The Painted Lady from 1939-1955. It was Tommy and brother Chuck who dug out the basement for a new foundation which is why the house has remained in such great shape through the many decades.