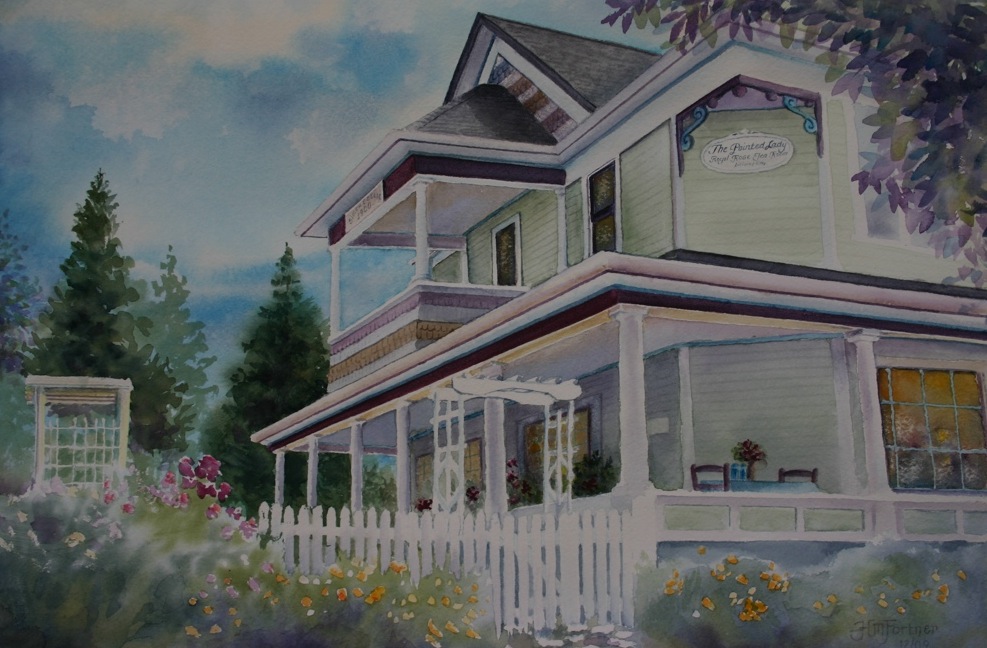 The Painted Lady Bed & Breakfast and Tea Room opened in 2009 and has become a destination location for customers. Using the historic Simon Selig home (circa 1905) in Myrtle Creek, Oregon, owner, Wendi Jocoy, has created something unique. From the outside garden, inside Tea Room and upstairs bed & breakfast, the home and grounds displays the beauty, color and texture of small town America.
Wendi's magic is in her eye for detail. Guests often just stop and "take in" the tea room. It may be the miniatures in a doll house or a collection of tins, buttons, glass or artwork that speaks to her gift of design. The Bed & Breakfast excels in quality, comfort and cleanliness. 
The watercolor (top photo) of The Painted Lady was presented to Wendi by local artist, Helen Fortner of Canyonville, Oregon.
Wendi has developed an ever-expanding customer clientele. Once they come and experience The Painted Lady, they almost always come back, recommend it or bring a friend.