About Our Business
About Our Business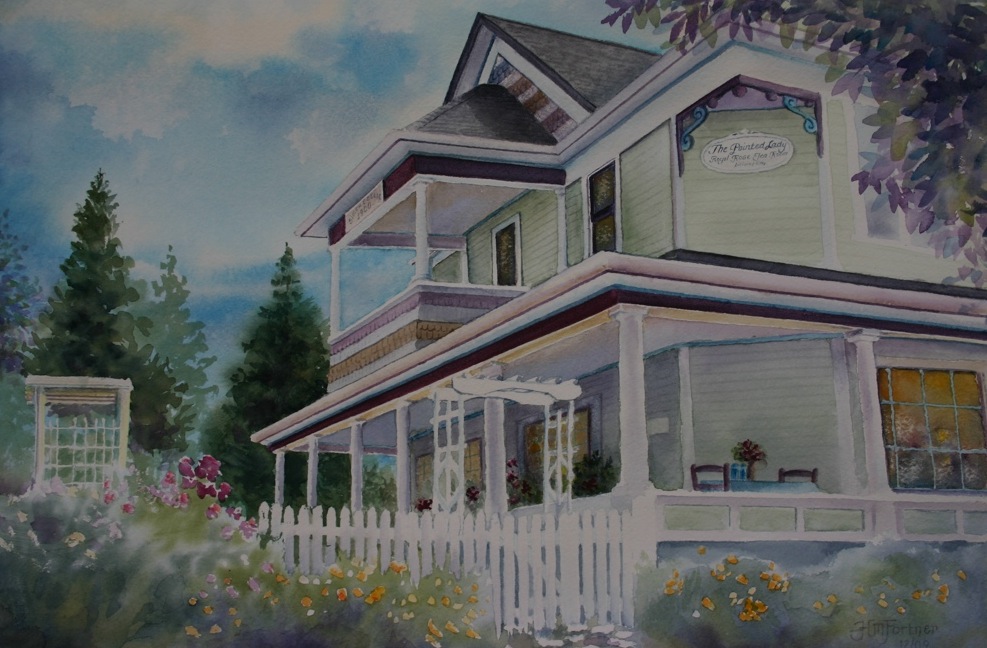 The Painted Lady Bed & Breakfast and Tea Room is owned and operated by Wendi and Dan Jocoy. Since 2009, they have been welcoming visitors from around the world who enjoy this historical and beautifully unique home. Located in beautiful Myrtle Creek, Oregon, The Painted Lady has become a destination location for guests.
The Painted Lady Bed & Breakfast provides a comfortable, clean, and quiet oasis for travelers. There are two beautiful rooms available, each with a private bath. Included in your stay is a very popular gourmet five-course breakfast. Guests of the B&B often plan return visits and have referred many others to do the same.
The Painted Lady Tea Room is open Thursday-Saturday from 11:00 am – 3:00 pm. The Tea Room menu includes everything from full entrees to a "Queen's Tea" to delicious home-made desserts. Reservations can be made for special occasions. The décor of the Tea Room is lovingly curated by Wendi, and is a collector's dream.
The Painted Lady Bed & Breakfast and Tea Room is surrounded by the beautiful and nurtured gardens and grounds. Landscape designed by Wendi, the gardens celebrate each season in glory. Guests enjoy the season's beauty from many lovely seating areas on the veranda and in the garden.
Please join us at The Painted Lady.  We'd love to have you as our guest!  Contact us by calling 541-733-7646 or via email at thepaintedladytearoom@gmail.com.
---
Dan & Wendi Jocoy: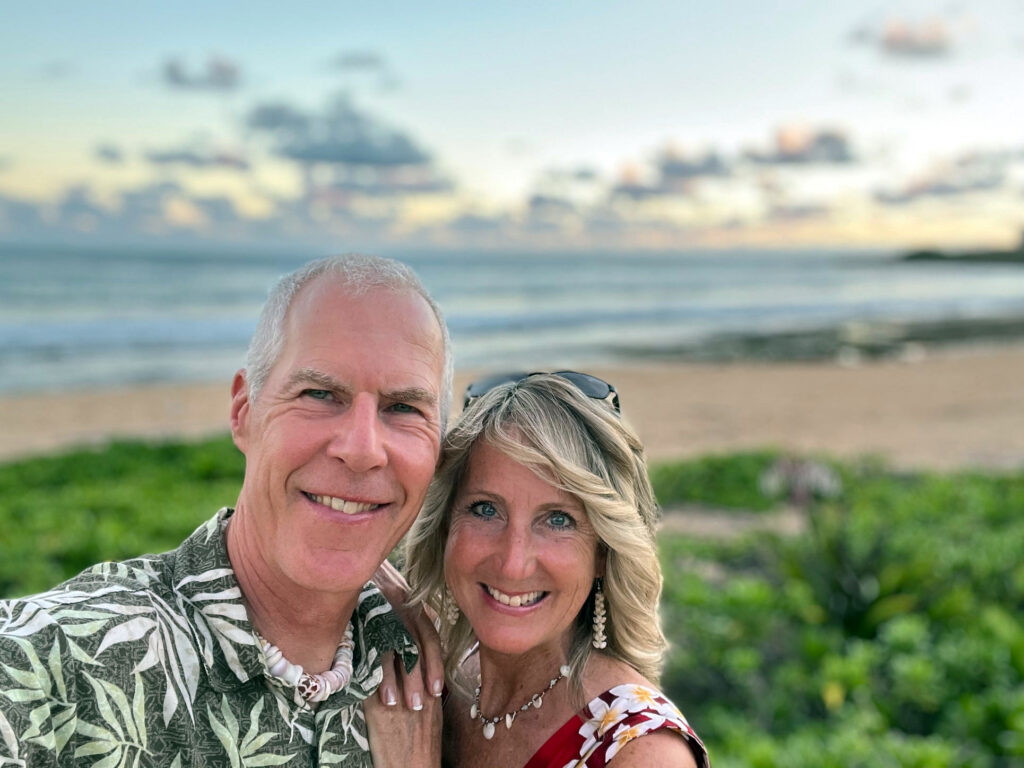 The Painted Lady Bed & Breakfast | Minnie's Room and Simon's Room:

Part of your five-course breakfast: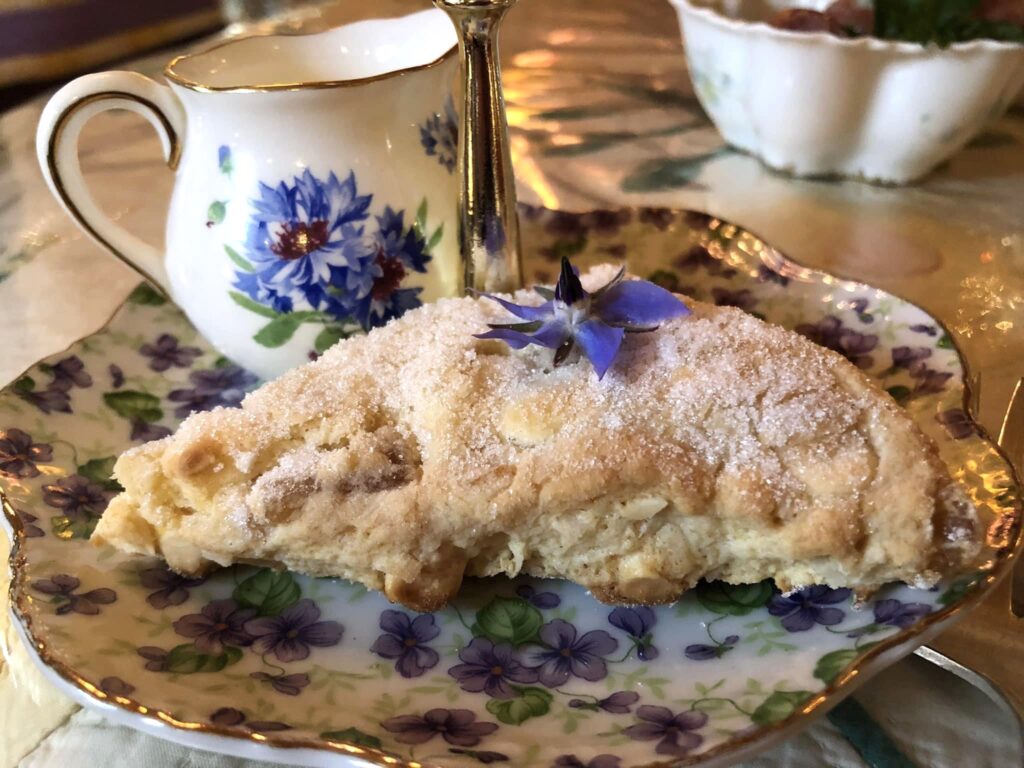 The Painted Lady Tea Room: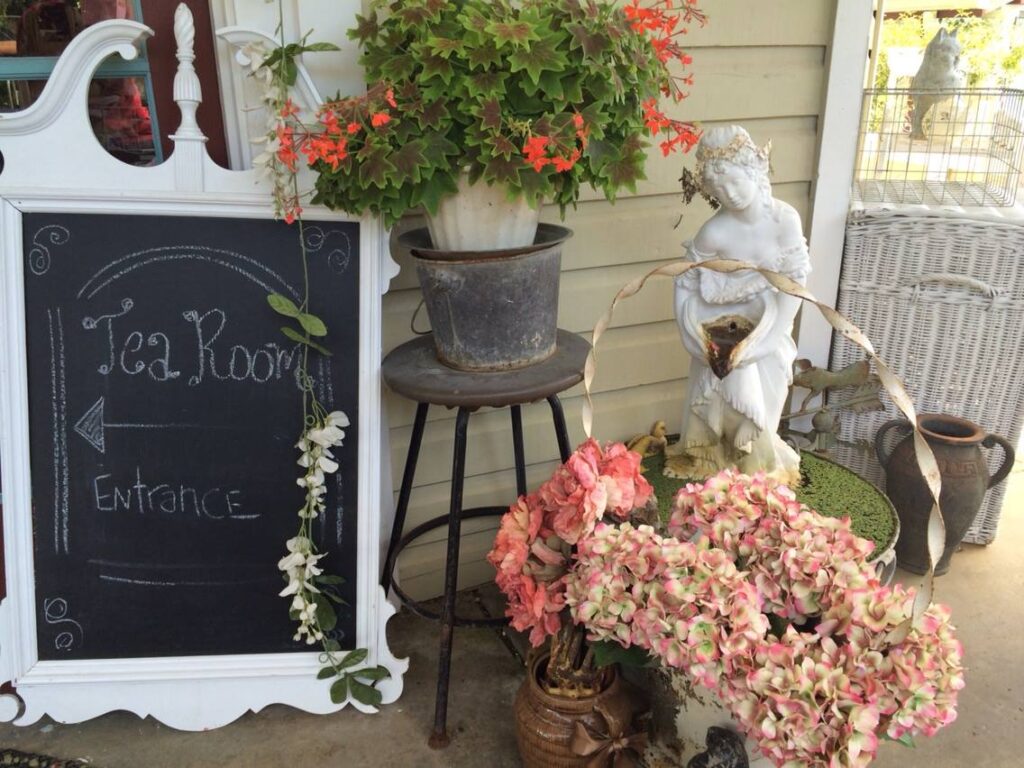 A glimpse at the gardens and grounds…